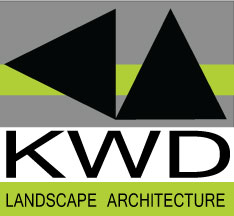 INNOVATION . GENEROSITY . INTEGRITY
Founded on the core values of Innovation, Generosity and Integrity, these fundamental principles are the guiding truths by which KWD operates.  We endeavor to provide our clients with unparalleled design innovation, to share the blessings bestowed upon us with a spirit of generosity, and to lead KWD with uncompromising integrity.     
OUR HISTORY
Established in 1984 by Landscape Architect Krent Wieland, KWD Landscape Architecture is a thriving, award winning design firm with a proven tradition of excellence.  Specializing in high-end residential, community and commercial projects, the unique character and distinctive style of our work can be observed in a myriad of South Florida's most desirable addresses.  The Firm's projects extend beyond South Florida, both nationally and internationally. 
OUR CLIENTS
At KWD, we're proud of our longstanding client relationships that were forged, in part, due to our attention to customer service and a dedication to unparalleled design acumen.  KWD blends the natural and social sciences of Landscape Architecture with custom design solutions that bring our clients visions to life.  
OUR TEAM
When hiring team members , we're not only looking for creative talents, we're looking for good people.  Office culture is very important to us and every employee must demonstrate not only an innovative mind, but a spirit of generosity and integrity.  When you arrive, you'll be met by a friendly team of designers in a relaxed and pleasant atmosphere.  Meet and read about our team HERE