KWD PRESS + NEWS
KWD treats every project with the innovation, creativity, design detail, and care to create stunning new outdoor spaces and exceed our clients expectations.
Below is a sampling of published articles, books, and videos showcasing KWD projects.
We're confident that you'll agree that KWD is the landscape and hardscape architecture firm for your next project.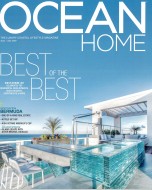 PLATINUM LIST
COVER/Stacked Glass Bar and Spa Design by KWD
KWD Landscape Architecture